Island Sticker (7-Pack)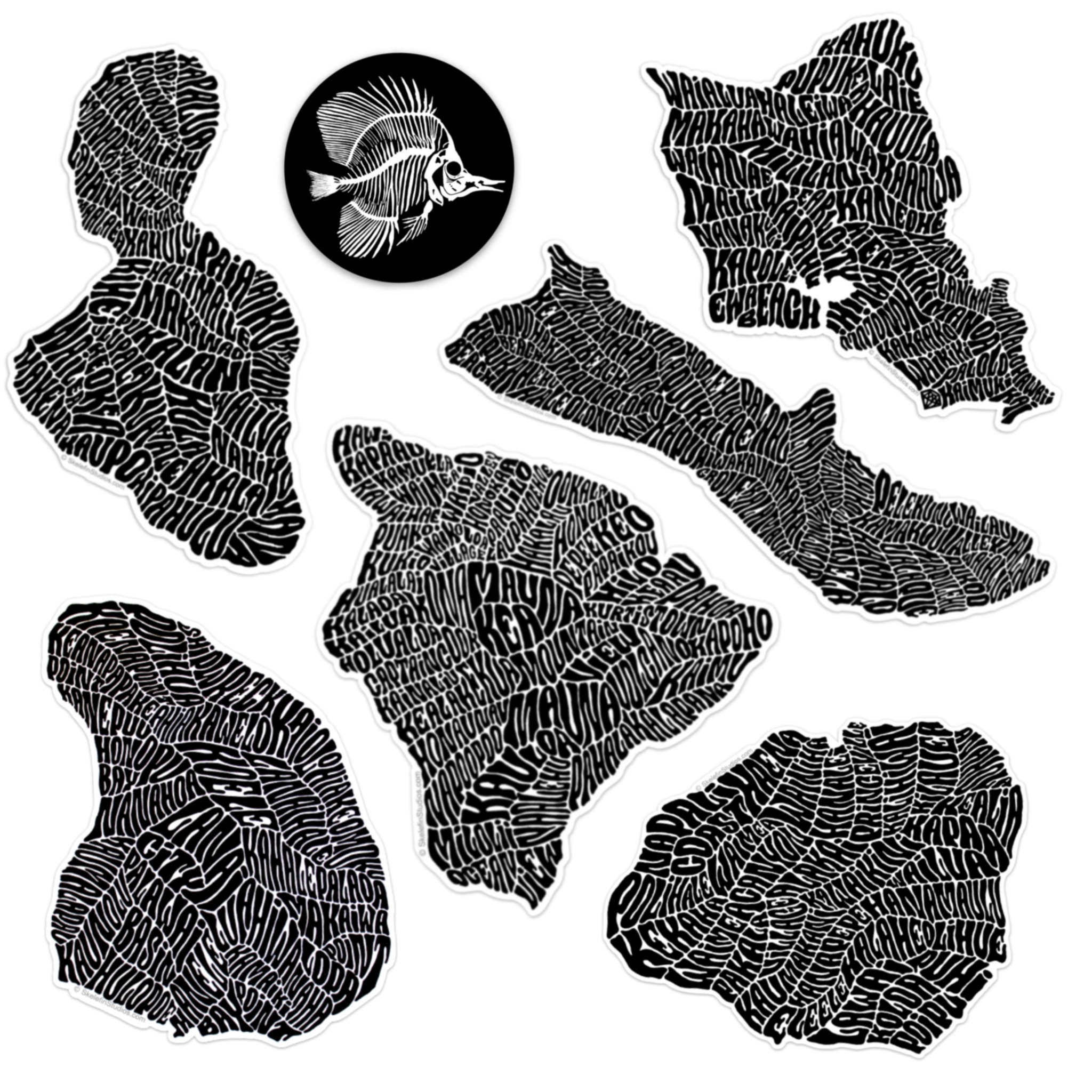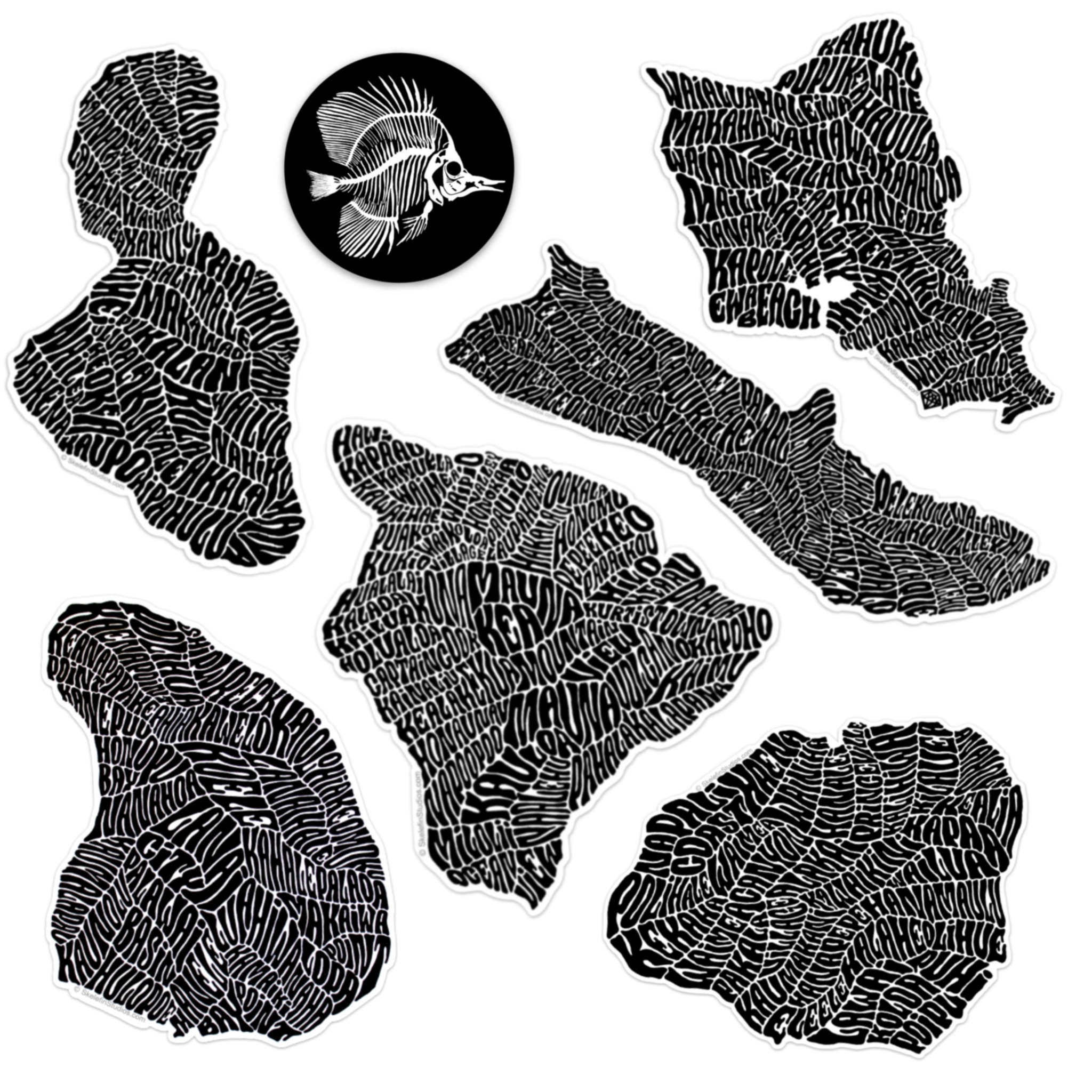 Island Sticker (7-Pack)
"HO BRAH, STICKER PACKS ARE BACK!"
$28 worth of stickers for $22!
This pack includes all of our 6 Hawaiian island lettering stickers: Big Island + Maui + Oahu +Molokai + Lanai + Kauai + logo sticker!
Sticker art designed in Maui, Hawaii by Amanda Joy Bowers
FREE SHIPPING IN HAWAII & ALASKA (and the continental U.S. too)
***NO RETURNS OR EXCHANGES - ALL SALES FINAL. For any questions or comments, please fill out CONTACT form on website. MAHALO!